Are you interviewing possible buyers' agents?
The buyer's agent you choose can greatly impact your home-buying experience. The appropriate agent can assist you in finding great possible houses, providing bargaining assistance, and explaining the various steps involved in moving from making an offer to closing. One of the buyers' most common blunders is hiring an agent without thoroughly interviewing them to ensure a good fit. If it is your first time purchasing a home, interview several realtors to choose a buyers agent perfect for you. You can use this guide to create questions for your candidates. Feel free to include any particular questions you have in your interview process so you may be confident in the Realtor you employ.
What is a buyer's agent?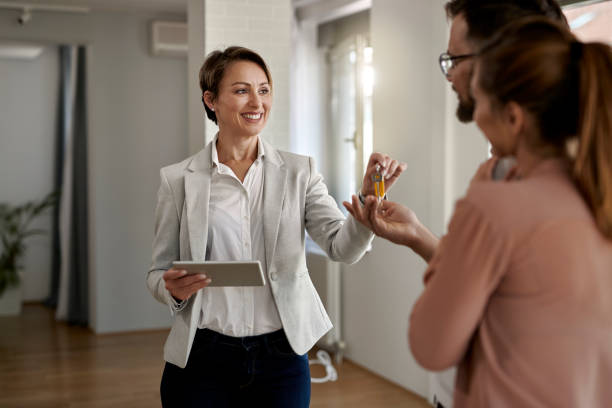 A Brisbane buyer's agent is a real estate professional who assists buyers in the process of acquiring a home.
You probably don't fully understand the local market or are well versed in the real estate business if you're trying to buy a new house. Hence why you need to hire a buyers agent.
This agent represents the buyer in numerous ways, from scheduling showings to making early offers to negotiating and closing. They have links in the Brisbane property market, which gives them access to houses that have not yet been posted on the market, providing you an advantage over buyers who wait for the listing to appear on real estate websites.
What is a buyer's agent duty?
When a buyer finds a home they like, the buyer's agent will assist them in drafting an offer. This agent will collaborate with the listing agent (or seller's agent), the realtor representing the seller. Both parties will collaborate to assist the buyer and seller in their negotiations until the purchase is completed.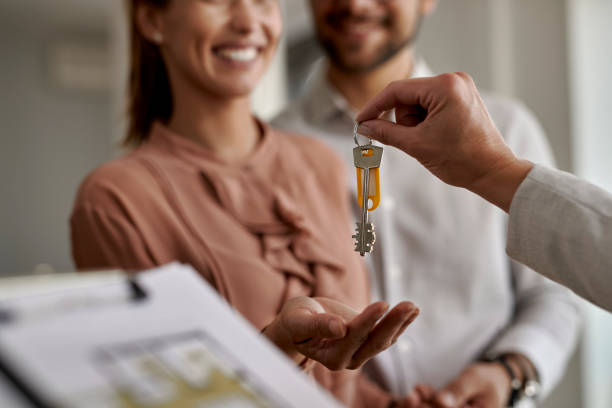 Working with a buyer's agent eliminates the requirement for you to be an expert in real estate law. It also removes the necessity for you to negotiate with a seller personally to acquire the right property. Many Brisbane buyers agents are well-connected with real estate agents and the overall property industry.
Note: Perhaps you want to acquire an investment property but are inexperienced with the market. A buyers agent can advise you on where and what type of property to buy to maximize future rental income and capital growth. Also, using a Brisbane buyers agent gives you an advantage when it comes to property investing.
Real estate auctions may be heated and terrifying. It's all too easy to let your emotions get the best of you and make a rash property purchase. Let a buyer agent help you ease the stress.
What is a buyer's real estate agent commission?
The commission your agent receives is determined on your location and the type of home you are purchasing. Buyer's agents in Brisbane normally earn a three percent commission. However, agency commissions can (and should) be negotiated. You should interview your top three Realtors before deciding on one. There are a lot of technology providers that make this process simple and cost-effective.
After negotiating, you may discover that the commission is closer to two or 2.5 percent. Remember that buyers rarely pay these costs. The seller is responsible for paying Realtor commissions as a percentage of the transaction price. A seller typically pays a six percent commission to their listing agency, with half split with the buyer's agent. This does not exclude you from negotiating lower fees. If you can persuade your agent to accept a reduced commission while buying property, your offer may be more appealing to sellers who can keep more of their home selling proceeds.
How would you assist me in competing for a property in today's seller's market without overpaying?
A skilled buyer's agent in Brisbane will tell you that preparation and speed will be your key weapons in creating successful bids in a competitive market. There are several things to do before you can begin touring homes, and an expert agent will assist you in having all of the necessary documents ready to go before an offer is made. Two essentials are a pre-approval letter from a lender and an established relationship with a mortgage specialist who is eager to assist you to buy a property.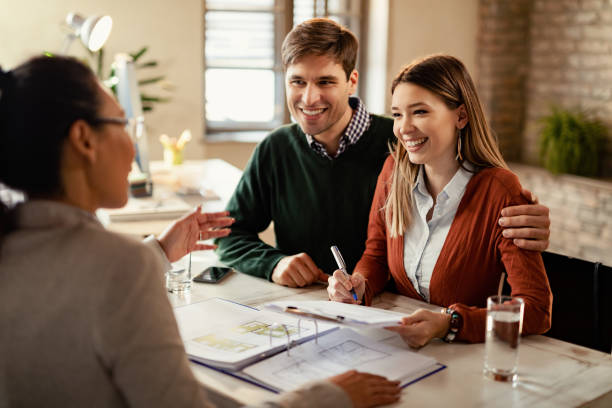 You may also want to include your financial information page paperwork showing your job history, pay and bonuses, balance, and other assets. A good Realtor will also educate you on what you need to understand to make a winning offer, but will not put you under undue pressure to finalize the deal.
In today's market, some homes receive offers without being seen. Other houses receive dozens of showing requests within a few hours of going on the market. Inquire with your Realtor about their responsiveness, how fast they can book showings, and their regular work schedule. Make it clear which hours you are and are not available. You don't want your agent calling you at inconvenient hours when you've been explicit about your availability.
I need to sell my current house before buying a new one. How will you assist me in selling my current property before closing on a new one?
There is no right or incorrect answer here. Every real estate transaction is unique and determined by your financial status and market conditions. However, a good Realtor should not be afraid to give you the truth. This may entail telling you that selling your primary residence is necessary if you do not have the means to arrange to finance promptly.
The plan proposed by your Realtor may entail working imaginatively to obtain the finances while avoiding unnecessary risk. In a seller's market, any offer contingencies put you at a disadvantage. A buyer's agent will advise you through the dangers and assist you to pick the best next actions.
"For property buyers who desire to buy the right property, you can look up buyer's agents in your region using a search engine and browse through reviews. Ask for their contact information if you know people who have used experienced buyers agents."
Which inspections do you recommend?
In addition to a basic house inspection, an agent may advise you to request and pay for additional examinations based on the home's age, property type, and location. In a hot seller's market, many homes sell with no conditions, meaning the buyer will bear most of the risk after the sale.
A smart buyer's agent in Brisbane will educate you on the most likely winning offer, but will not pressure you to do anything you are not comfortable with.
In the short run, skipping inspections may help you save money, but it will cost you a lot more in the long run. For example, if you buy a house with a pool and fail to have it specifically examined, you may end up spending to fix leaks and replace pool filters shortly after moving in.
What should I do if I fall in love with two houses at once?
A trained buyer's agent in Brisbane will assist you in comprehending your many options, lay out the pros and disadvantages, and provide recommendations. They should, however, ultimately leave the decision to you. One technique could be to make an offer on the home you want the most, wait for a response, and then work on an offer for the second home if the first is a no-go.
Another tactic could be to make two bids at the same time, but with some form of contingency that allows you to legally back out with little to no punishment. A smart agent will know how to carry out numerous possibilities or, at the very least, will bring in the necessary specialists (such as a contract lawyer) to help you decide.
Where can I find a buyer's agent in Brisbane?
For property buyers who want to purchase the right property, you can use a search engine to find buyer's agents in your area and read reviews. Ask for their contact information if you know someone who has hired an experienced buyer's agent to acquire their dream property.
When you engage with a Brisbane buyers agent, you have someone on your side who is knowledgeable about the real estate market and will look out for your best interests.